Cut-gate Weighers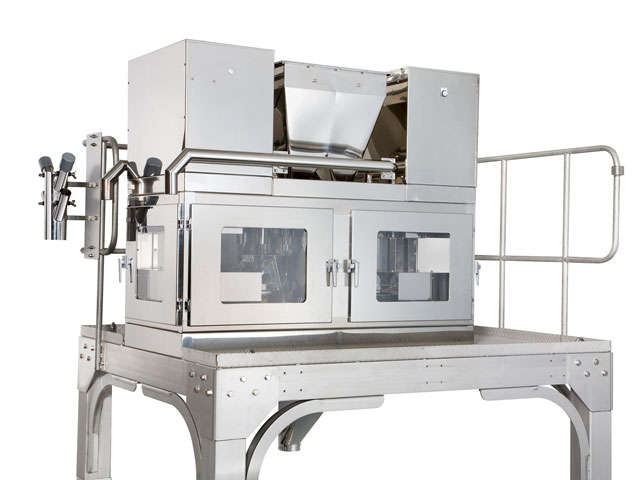 Ishida cut-gate weighers deliver high speed performance for dry, free-flowing granular products.
Productdetails
Applications include freeze-dried coffee, tea, couscous, sugar, salt, detergents, hot drink powders, spices 
The Ishida automatic cut-gate weigher delivers optimum productivity for weighing dry, free-flowing ingredients. Unlike auger or volumetric cup filling, it does not damage or deactivate the product.
It offers greater accuracy, reducing weighing errors by over 60% compared with conventional methods. In addition, product settings and change overs are at the press of a button compared to long changeover times for conventional methods. 
Product is gravity-fed to the weigh hopper via a servomotor-controlled gate, which gives a consistent "product in flight" that minimises give-away. An Ishida cut-gate weigher can deliver up to 15 weighments per head per minute. Cut-gate weigher models with up to 10 heads are available with a choice of two hopper sizes, for different target weight ranges. 
Major reductions in giveaway to increase yield 

Gentle product handling

I

mmediate changes for product settings 

Significant reduction in dust generation, with optional dust-proof casing and dust extraction 

Optional nitrogen gas flushing also available on this weighing machine 

Hoppers and cut-gates removable by hand for rapid cleaning and changeover 
Contact us with your product enquiry or for more information.