High performance screw feeder weigher
High Performance Screw Feeder Weigher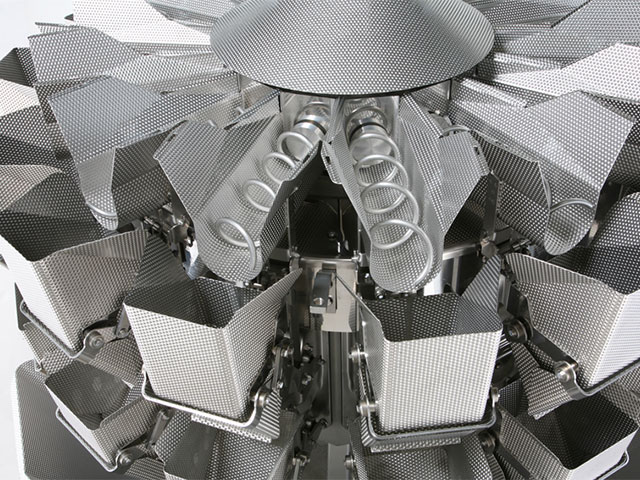 High-performance screw feeder weighers for high-throughput meat and poultry lines
Productdetails
Applications: meat, poultry, dried fruit, pasta, rice
If your volumes are high but changeovers are less frequent, the high performance Ishida screw feeder weighing machine incorporates all the technological advances of the Ishida R-series multihead weigher to increase speed and yield for difficult-to-move products.
These advances mean the weigher is capable of reaching the same speeds as free-flowing product, with unrivalled efficiency and reliability when selecting and verifying weight combinations of products.
Powerful but gentle coreless screw feeders relentlessly keep product in motion 

Pool hoppers and l

oad cells ensure product is processed efficiently 

Typical speeds of 80-100 weighments per minute for typically movement-resistant products 

2l-volume, scraper type, anti-stick hoppers capable of handling boned or filleted products 

Minimised giveaway for maximised yield of packed product 

Robust, stainless steel structure and waterproof (IP 66), easy-to-wash design 
 "A delighted Jean-Luc Reynié reports that this Ishida multihead has upped production by 30% for tripe products alone." Read this success story.