Multi-purpose screw feeder weigher
Multi-Purpose Screw Feeder Weigher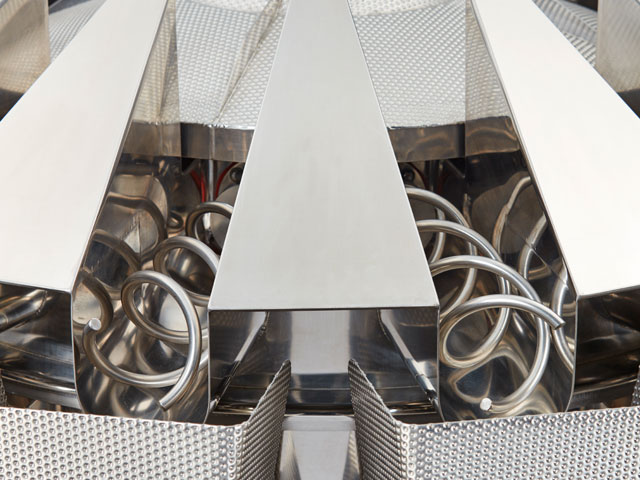 Screw feeder weigher for meat and poultry, sticky ready meals, cooked rice and pasta.
Productdetails
Applications: meat, poultry, fish, dried fruit, fresh pasta, rice
The Ishida screw feeder multihead weigher is ideal for a wide range of products which cannot be moved efficiently by vibration and dependence on gravity alone. Requiring no manual infeed supervision, this screw feeder weigher is an excellent choice for operations where manpower is relatively expensive or in short supply.
Full automation, thanks to powerful but gentle coreless screws 

Scraper gates prevent product from sticking during hopper draining 

Minimises giveaway (typically <1%), maximises yield of packed product

Robust, sterilisable resin hoppers and waterproof (IP 65), easy-wash-down design 
Read how Maitre Prunille, producer of soft dried fruits, achieves speed and accuracy in weighing prunes, dates, figs and apricots.